Available in AMS for Android 2.0+ there are new features that will automatically download messages to your device. These are push and polling based options and you can enable both, one or none on the device depending on your needs.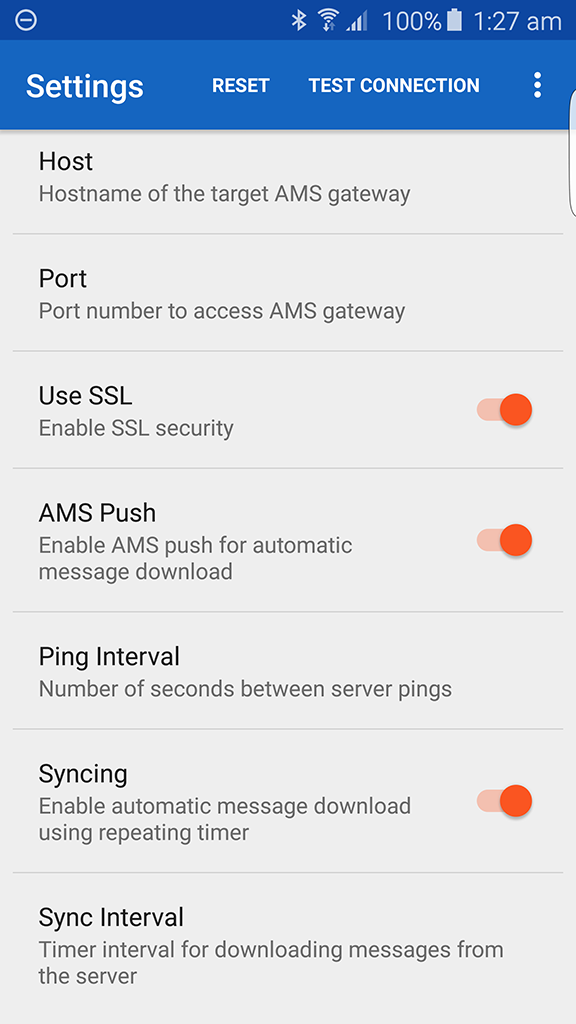 Beta Feature
These features are new and still being optimised. If you encounter a significant increase in battery usage you may want to disable them or increase the time between checks. We suggest enabling the 'Syncing' option alongside the 'AMS Push' option as we are in the process of improving that feature.
Push
To enable push toggle the AMS Push preference to the on position. This will cause your device to create a persistant connection to the AMS server. When a new message is available it will be immediately downloaded. As you go in and out of coverage the device will attempt to reconnect automatically.
Sync
To enable timed sync (polling) toggle the preference to the on position. This will schedule a periodic download of any new messages. You can set the time interval in minutes. More frequent polling will increase battery and network use.