Mobile Accounts allow control over the users and devices connected to AMS. Before a user can send or receive messages from their device they need a mobile account, and each user should have a unique account.
The Mobile Accounts tab shows a list of all the existing mobile accounts within the current organisation: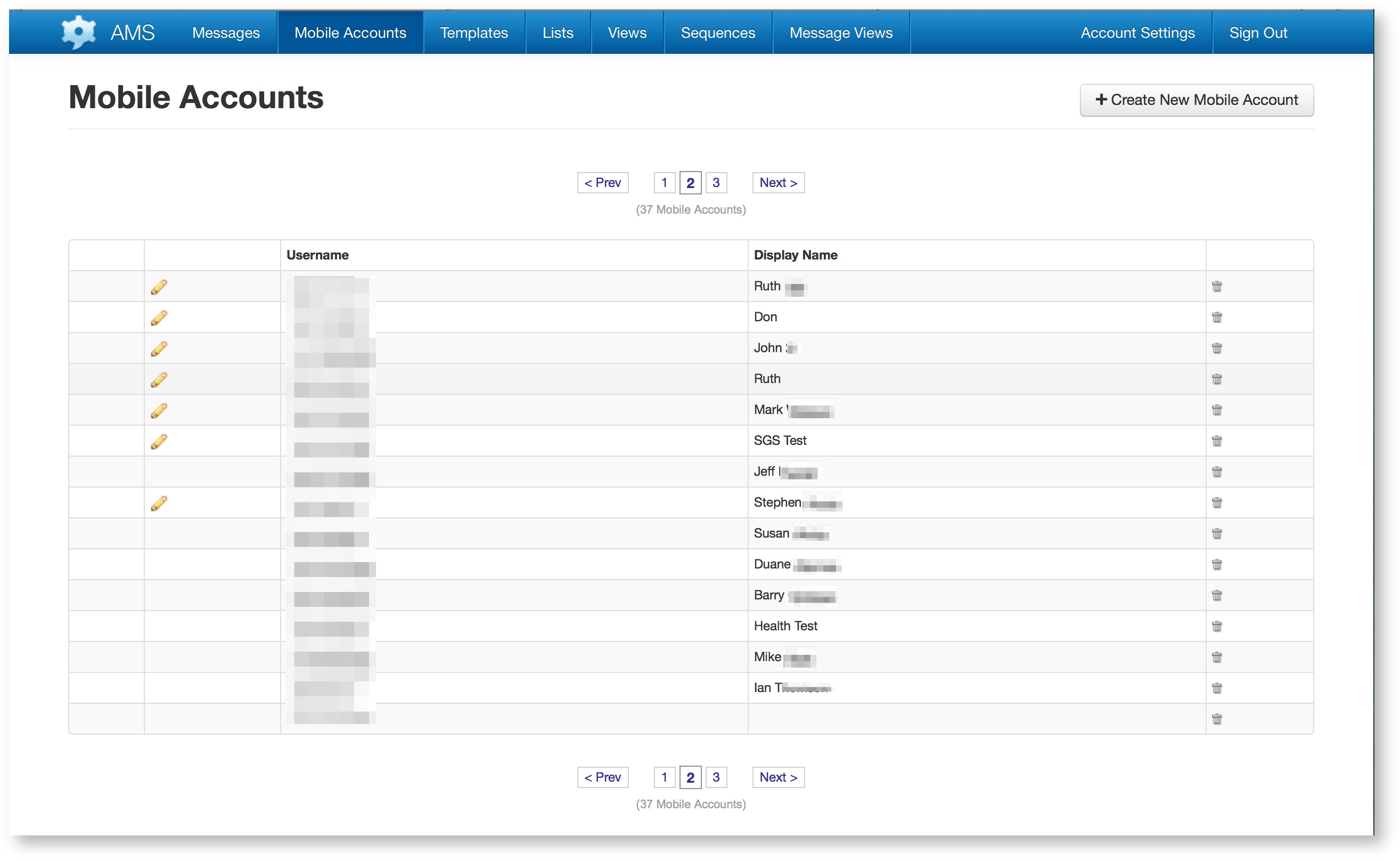 Mobile accounts are administered via the Mobile Account edit screen: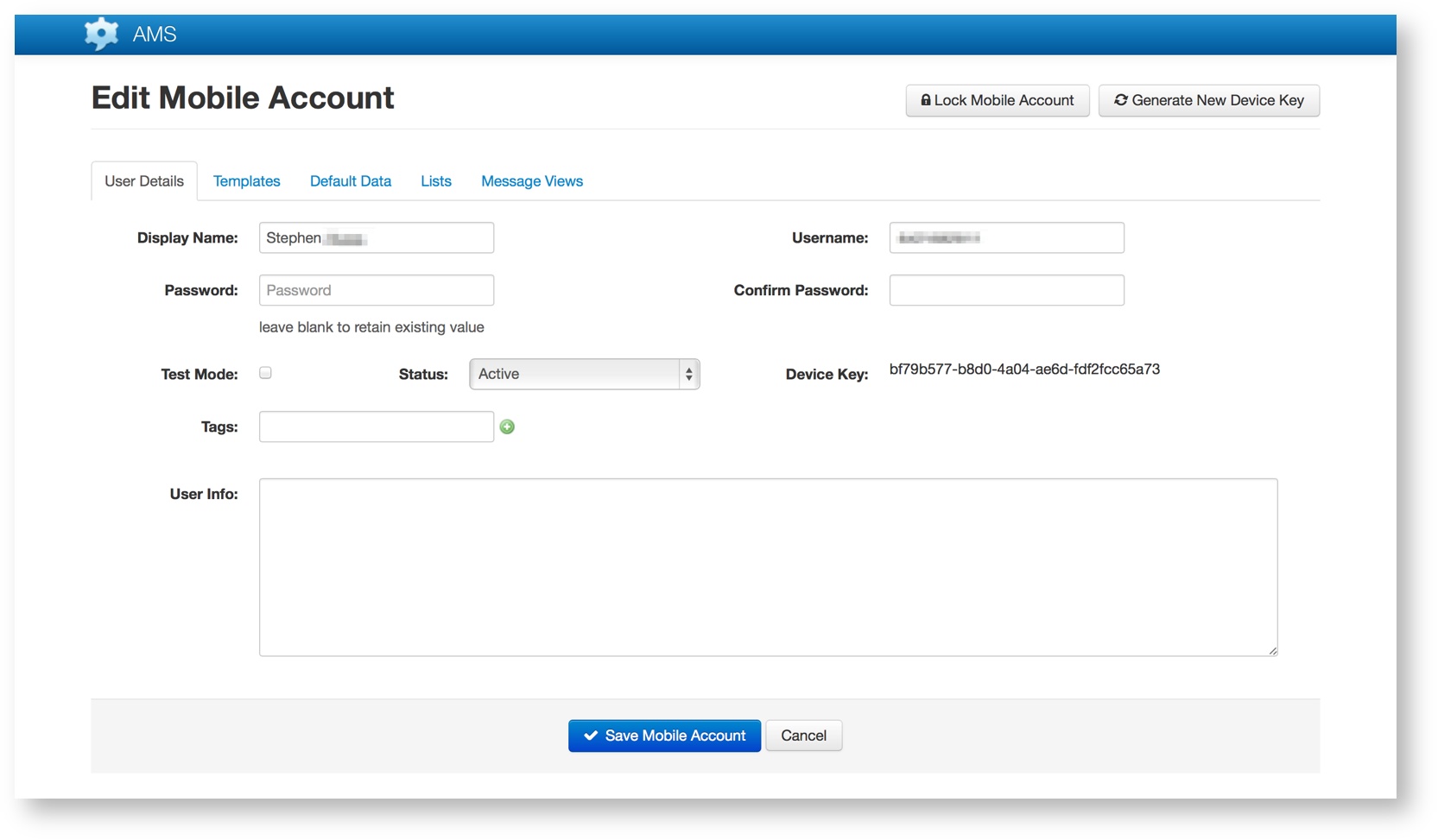 Tabs on this screen provide configuration of:
User Details
Templates assigned to this account
Default Data applied to Messages created by this account/user
Lists assigned to this account
Message Views assigned to this account
Creating a Mobile Account
Mobile accounts are created in the "Mobile Account" section of the AMS web administration system by clicking on the "+ Create New Mobile Account" button.

Once the user information has been entered, click "Save Mobile Account" to create the new account.
Maintaining a Mobile Account
AMS provides maintenance functions which can be used to manage an account:

Lock Mobile Account
This will prevent another device from logging into this account. When an account is locked, after the initial mobile login the account must be unlocked for the account to be authenticated again. Unlocking an account generates a new device key which prevents any previously authenticated devices from accessing AMS.
Generate New Device Key
Forces the generation of a new device key.